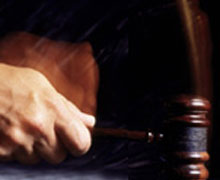 www.ceequence.com
Legal Restrictions
Restrictions on Use of Site
Ceequence authorizes you to copy the materials published on our Web site (the "Materials") exclusively for non-commercial use by you personally or within your organization. The design and layout of the site are specifically excluded from the Materials. No other use of the Materials is authorized. In consideration of this authorization, you agree that any copy of the Materials (or any portion of the Materials) that you make shall retain all copyright and other proprietary notices contained herein or therein.
Property Rights
The products, technology, and/or processes described in this site may be the subject of intellectual property rights reserved by Ceequence or other third parties. Nothing contained herein shall be construed as conferring to you in any manner, whether by implication, estoppel or otherwise, any license, title, or ownership of or to any intellectual property right of Ceequence or any third party.
General Disclaimer
The Materials have been compiled by Ceequence from internal and external sources. However, while we have attempted to provide accurate information on Ceequence.com, no representation is made or warranty given as to the completeness or accuracy of the Materials. In particular, you should be aware that the Materials may be incomplete, may contain errors, or may have become out of date. You should therefore verify information obtained from this Web site before you take any action upon it.
Disclosure: Forward-Looking Statements
Some of the Materials may contain projections or other forward-looking statements regarding future events or the future financial or technical performance of Ceequence. We wish to caution you that these statements are only projections and that actual events or results may differ materially. These documents contain and identify important factors that could cause the actual results to differ materially from those contained in our projections or forward-looking statements including, among others, substantial capital requirements; development of effective internal processes and systems; the ability to attract and retain high quality employees; changes in the overall economy; technology; the number and size of competitors in its markets; law and regulatory policy; and the mix of products and services offered in the company's target markets and circumstances of force majeure, including acts of war or acts of terrorism. We have no current intention of updating any projections or forward-looking statements that may be contained in the Materials.
Copyright Policy
Ceequence and the Ceequence logo are service marks of Ceequence, which refers Ceequence Australia Pty Limited and its wholly owned subsidiaries. All other trademarks and names are the property of their respective owners. The contents of the Ceequence web site are protected by applicable copyright laws. No permission is granted to copy, distribute, modify, post or frame any text, graphics, video, audio, software code, or user interface design or logos.
ALL INFORMATION AND CONTENT ON OUR WEB SITE ARE SUBJECT TO APPLICABLE STATUTES AND REGULATIONS, FURNISHED "AS IS", WITHOUT WARRANTY OF ANY KIND, EXPRESS OR IMPLIED, INCLUDING BUT NOT LIMITED TO IMPLIED WARRANTIES OF MERCHANTABILITY, FITNESS FOR A PARTICULAR PURPOSE, OR NON-INFRINGEMENT.